God's Helix, Cul De Sac, Dissolution, Another Bad Day In Beverly Hills, Hollywood's Celebrity Gangster - The Incredible Life and Times of Mickey Cohen, The Bloomingdale Code, Great White Doctor, My Father, Uncle Miltie, Almost True Hollywood Stories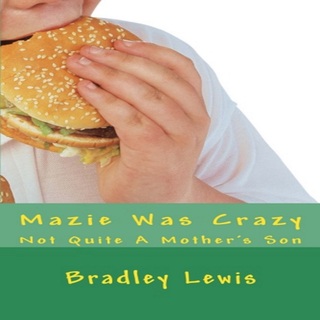 Bradley Lewis knew at a very early age that he didn't quite fit in, or more likely that he wasn't quite welcome. His look back illuminates a disturbing and peculiar seesaw Long Island childhood. His father was an emotionally remote man who spent a lot of his time away from his son. Lewis' high-functioning mother was a businesswoman whose bohemian personality could bring a busy store to a standstill. Home life in the Lewis household was an off-beat combination of overachievement riddled with constant criticism. Early on, Lewis realized that his family wasn't very much like the others in town. Eventually he escaped to Manhattan, but not without carrying the family abuse with him. Lewis moves the reader swiftly through time; from his earliest memories until he finally breaks free. Mazie Was Crazy is a compassionate, sensitive analysis that recalls firsthand experience; a cultural criticism about growing up on insular Long Island; a deeply moving memoir with vividly colorful characters. Lewis shows the reader why it's so hard for someone who grew up the way he did to have achieved almost anything. The reader will experience the flaws of the somewhat privileged, but also its family strengths wrapped within a traumatic portrait - what can wrong inside American families and the dysfunction that afflicted so many children born in the fifties and sixties. Lewis describes the alcoholism, sexual abuse, and an unrelenting system of control. A powerfully written memoir about the author's journey from a troubled childhood to the beginning of life alone at NYU in Manhattan. Heartbreaking, heartwarming and dotted with ribald humor, it opens a small window of suburban America, one usually hidden from view, while offering genuine hope in the form of hard-hitting honesty. This quick and engaging insightful read is well suited to anyone interested in baby-boomer Jewish-American families.
At the age of - well, Dr. Louise Bradley wouldn't say - she woke up in the back of a hideous Hummer limo, the kind used for pornos, proms, weddings, and bar mitzvahs. She had lost her temporary veneers and drooled on her Dolce and Gabbana turquoise silk blouse. She had no idea where the limo was taking her. Was that her mother in the front seat? Dr. Bradley could not remember how she got there. Yes, she drank, took drugs, had sex with many men, and shopped incessantly, but she knew that she wasn't an addict. This is her account of her almost a week - maybe less - in a private rehab facility for the rich in Manhattan. Dr. Bradley's book combines her intimate memoir with adequate psychology, since she prefers the medication prescribed by her psychiatrist as opposed to any long-term therapy. Dr. Bradley tries to understand the difference between falling in love and just becoming addicted to sex. She speaks freely about her obsession and how her Mommy betrayed her. Rather than explore the causes of multiple addictions, Dr. Bradley shows us how to avoid overtreatment and instead moving on with our lives, while exposing the mental health scams along the way. She hits on the importance of knowing when things are transient, and tells a powerful story in the process. Dr. Bradley remembers - as much as she can with sharp dialogue - of the stories she has to endure. While fact-checking proved to be an inconvenience, she strives to get to the truth, at least allowing herself a chance to remember. One Big Chunk is a fast-moving, wild, sexy, and fiercely powerful parody of what passes for a memoir - a hilarious satire that will simultaneously shock while offering a poignant exposé of our mental healthcare system, with a running commentary on the world of fashion.
Long Island Purgatory is a touching, funny, memoir with fictional elements that captures the voice of a soon-to-be thirteen-year-old, skeptical of approaching adulthood. Bennie-The-Brain, as some of his classmates and townspeople refer to him, is caught up in the aftermath of the shock waves from the JFK assassination. Perhaps intelligent beyond his years, Bennie is about to face something even more powerful than the death of his hero, something that he cannot fathom. This unusual but real treatment of racial upheaval and urban transformation in Laurelton, investigates the impact of blockbusting on the lives of Bennie, his family, and the rest of the mostly Jewish town. Blockbusting refers to a practice in which real estate agents sold a house on an all-white block to an African-American family. The panic among the remaining residents has often been referred to as "white flight". Lewis describes a widely forgotten phenomenon of recent social history, including his own real-life horrors and painful memories. Inside this strikingly candid, vividly written account of his experience, he takes us behind the scenes in 1963. We journey with him through both frank and poignant vignettes that convey the human cost of racism. Long Island Purgatory tells a powerful and deeply personal story that allows us an unprecedented look back at a sad piece of our history.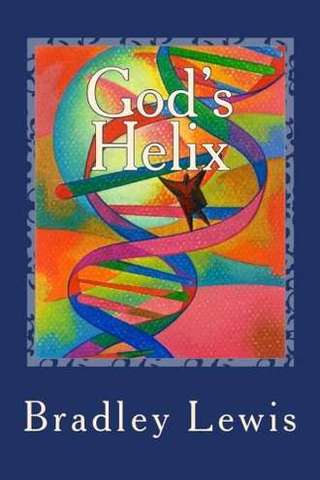 Bestselling author Bradley Lewis' sequel to The Bloomingdale Code is a powerful reality-based roller-coaster ride that won't let you off until the very end of the ride. When internationally known assassin Marco Wexler is summoned to a Las Vegas police station as a witness for the DNA tests of a suspected terrorist, he soon realizes that this is no ordinary stop. He will ultimately discover the unimaginable – a link to the past that has international think tank Ceptien calling for all its members to placate the Catholic Church. News of the mysterious DNA genotype has the world wondering if history is going to be changed forever. Or, will Ceptien be able to carry out its macabre instructions through Marco and private Clearstream forces? From the FBI lab in Quantico to Haiti to Washington to New York and places totally unexpected, the world awaits whether history will be rewritten. Reenter the world of The Good Doctor, Marco's mysterious boss who operates anonymously, on call for the highest bidder. A labyrinth of international intrigue—an ever-changing world filled with FBI and CIA agendas, agents who rethink their own morality, with shifting allegiances—while hoping to find out if there is any the truth behind this incredulous discovery. The reader will be treated to a thriller filled with information on genetic testing, religious ancestry, and DNA profiling, all the while wondering if humankind will be altered forever.
Bradley Lewis delivers a high-stakes medical thriller with a plot that envelops consumer advocate Mark Einman in the often mysterious world of AIDS vaccine research. The nightmare begins when he receives his first anonymous threat the very day he visits Dr. Harry Ezralow, the world-renowned pediatric AIDS researcher. The hunt for information is on together with Mark's politically and socially famous wife Allie, placing the Einman's and their son Steven at mortal risk. The history of pediatric AIDS research is about to be rewritten, in a heart-stoppingly suspenseful story. Cul De Sac exposes the sometimes dark journey inside the complicated world of vaccine research, while digging deep into the myths across a political and business divide that at times is utterly alien to the people it purports to help. Cul De Sac is a work of magic that until now was missing from the literature of our generation, a medical thriller with an authentic Appendix that invites you inside a world that science has yet to conquer - a must for any reader of this genre.
Cul De Sac
A medical thriller available on Amazon, Audible, iTunes, and Kindle.
In three different loosely-related vignettes, Bradley Lewis uses a fictional narrative to present a glaring view of lives gone sour. Dissolution takes you to the darkest place in the lives of three different couples; two are married, and one young couple struggling with the idea of permanency. This tour de force will grab you from the first page and lead you down a path of circumstances that have gone horribly wrong. These addicting stories will send chills down the spine of anyone who has ever been married or in a relationship. What happens when your spouse becomes controlling and dangerous? Is abduction a reasonable out? What do you do when you suspect that your friend is sleeping with your wife? Does violence solve anything? What if your girlfriend has lied to you, not just about her motivations, but about everything? But hasn't deception always been part of the game? Wealthy Lauren and Louie live in Beverly Hills, where life on the rocks is a familiar, sad story, but never quite like this. Karen and Nicky end up prospering in SoHo with their popular coffee shop, only to find that the Rockwellian existence they dreamed of could be destroyed by an interloper from Hollywood. Young Sherry and Ben struggle in the world of modern love, where logic and lessons from history are easily misplaced and replaced. Dissolution is an insider's fictional presentation, based on years of real oral history; the stark realism will leave you breathless. Despite its dark view of relationships, the crisp dialogue and offbeat characters guarantee that you will enjoy the ride.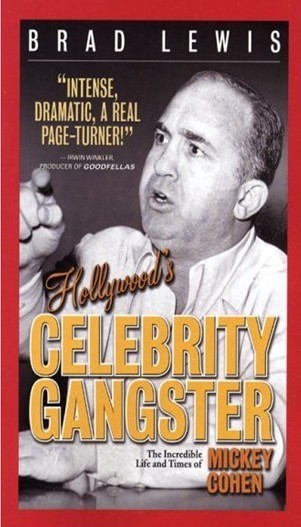 THE FIRST AND ONLY COMPLETE BIOGRAPHY OF L.A. GANGSTER MICKEY COHEN"A colorful biography of the Mick, a nattily attired, 5-foot-5-inch L.A. gangster who declared he never killed anyone who ``didn't deserve killing" and who feared nothing but germs (hence, his habit of taking 2- to 3-hour showers). "Hollywood's Celebrity Gangster" is a fascinating portrait of how a Boyle Heights newsboy grew up to cross paths with movie stars, religious leaders, jetsetters and newspaper folks when he wasn't dodging assassination attempts on Sunset Boulevard. Lewis' book shines a light on an often overlooked chapter of the history of crime, L.A.'s mid-20th century underworld (called the `Vicecapades'' by one columnist). Mickey struck me as a guy I would have loved to dine with as long as it wasn't on Sunset Boulevard." ----Steve Harvey, "Only In LA", Los Angeles Times."I found Celebrity Gangster intense, dramatic, a real page turner." ----Irwin Winkler, Producer of Rocky, Raging Bull, Goodfellas, Night and the City and The Gang That Couldn't Shoot Straight."Never in my years of reading for pleasure, has such an infamous mobster as the late Mickey Cohen been written about with such insight, truthfulness and good humor as Brad Lewis has accomplished in this page-turning bio. For anyone into Jewish or even gentile folklore, this is a must read." ----Arthur Marx, author of Life With Groucho, The Nine Lives of Mickey Rooney, Goldwyn: A Biography of the Man Behind the Myth , Red Skelton, The Secret Life of Bob Hope , Everybody Loves Somebody Sometime (Especially Himself ) - Dean Martin and Jerry Lewis, and the play, The Impossible Years."This is Mickey Cohen! Inside and Out! The most comprehensive biography ever written about Hollywood's bantam gangster. Bradley Lewis gives us the complete story of the most famous West Coast mobster in history, complete with his ties to the underworld hierarchy across the United States. Lewis shows us multiple sides of Cohen and for the first time gives us a clear understanding of his far-reaching influence, separating fact from fiction along the way." -----Allan R. May, AmericanMafia.com
Great White Doctor is now available on Amazon. The new edition of the startling, realistic medical thriller tells a horrific story, one linked to our health care crisis. Read how celebrity OB-GYN specialists treat their rich patients one way - overtreatment - but care very little about how the huge teaching hospitals treat the minorities. Great White Doctor tells the truth about the money-driven medical profession and the associated medical networks. It's a very topical read, given the current health care reform plans.
* * *
Reprint of Article seen on
HealthNewsDigest.com
NEW BOOK EXPOSES PROBLEM OF UNNECESSARY
OB-GYN PROCEDURES
When a physician discovers pre-cancerous or dysplastic cells in a female patient, the immediate recommendation is often invasive and sometimes aggressive; the better-safe-than-sorry philosophy usually secures patient agreement. But, according to the author of the new book Great White Doctor, women would be wise to think twice before conceding to the wisdom of their OB-GYN.
"The discovery of gynecological, pre-cancerous conditions in women prompts understandable fear," says Brad Lewis, author of Great White Doctor. "The result can be costly, unnecessary procedures completed by overly-aggressive physicians."
Lewis claims a financial incentive drives doctors to recommend procedures to resolve conditions which often pose no immediate health threat, and which may be mitigated naturally or via less intrusive means. OB-GYN physicians, faced with extensive overhead and investments in costly medical equipment, hastily recommend procedures which appease the emotions of the patient, but which can be medically unnecessary.
Great White Doctor, a medical thriller, provides an in-depth look at the inner-workings of a renowned OB-GYN practice, and probes sensitive medical issues including the unethical and unsavory practices of some physicians.
Lewis, who relied on his own medical training and extensive research for his book hopes his entertaining novel will also serve as a real-life wake-up call to women.
"Great White Doctor is reality-based fiction," he notes. "Important information can sometimes best be relayed and accepted when it is presented in a non-threatening manner."
"The bottom line: Women need to be aware of aggressive male doctors whose recommendations should not be taken as gospel," adds Lewis. "There are various types of pre-cancerous conditions; patient education and second opinions can prevent the stress, discomfort and danger of unnecessary procedures. The best and simplest approach between patient and doctor is for the patient to be advised of exactly what the doctor knows, and then let the patient decide what's next. There are tremendous variations in what is considered normal vs. atypical. Don't jump to surgery until you and your doctor are sure."
* * *
Write Time, Write Place


'"We took care of the dysplasia," Chessman would say, knowing the patient would ask what "dysplasia" meant. Chessman would launch into how some cells just become evil and then beat up on the good cells. Left unchecked, an evil dysplastic cell continued to become more and more evil, reproducing and bringing in other bad cells, until the good cells just couldn't take it anymore.' That's how Dr. Donald Gardner began to see Dr. Hank Chessman, the senior partner of the obstetric/gynecology practice. Hank invited Don into his graces and then trampled him till he mirrored Hank, or so it seemed for awhile.

The designer clothes, the exotic vacations, the prestige, the power, his wife Linda's extravagant spending, the Associate Professorship at Columbia University, and the appointment at Morningside Hospital in Manhattan were starting to be a burden for Don, instead of an asset. The more procedures Don did, the more money he made. To Chessman riches weren't enough. He wanted more. So corners were cut and risks were taken, especially when it came to the poor patients at the hospital, the non-people. That's what Hank considered them.

Appointed to make a review of the OB/Gyn practices in the hospital to control time and cost, Don planned to add his own cause, improve the care of Medicaid patients. Warnings came when Don considered changing things at the hospital. Would warnings stop Don or would danger ensue?

Enter the real world of medicine, where not every doctor's cause is to provide quality care. Instead power, money, beautiful women, deviant sexual practices, and cover-ups come first. Vicious murderers may dwell here.

As a medical practitioner with experience in hospitals, family practice, and women's care, the realistic scenes and medical knowledge excited me and horrified me as I realized, this could happen in my own neighborhood. Move over Michael Crichton and Robin Cook, here comes Brad Lewis. The reader's goosebumps will have bumps until the twisted ending.

© 2001, Nancy B. Leake, A.R.N.P., CS-FNP, MSN, reviewer
All Rights Reserved
* * *
Sex, Drugs and Deviancy …
NEW BOOK REVEALS SEAMY UNDERSIDE OF
HIGH PROFILE DOCTORS
BEVERLY HILLS, CA – A new book by a celebrity biographer and former "surgeon to the stars" has many people wondering – and more than a little concerned – about that next trip to their trusted doctor.

Great White Doctor, by Brad Lewis, examines the sordid lives of esteemed physicians in a high-profile New York OB-GYN practice. Filled with kinky sex, egomaniacs, and greedy doctors who perform "medically necessary" operations to increase cash flow, Lewis' depiction of doctors includes massive doses of infidelity, sexual deviancy and even murder.

Lewis is leaving the door open as to how much his book imitates real life.

"Great White Doctor is a story based in part upon what I observed and experienced working with the medical elite," says Lewis. "In terms of bizarre behavior, odd sexual practices and human weaknesses, health professionals are no different than any other segment of the population. Assuming well-known doctors are model citizens by default isn't practical. They're not."

Some of the issues featured in Great White Doctor include:

Deviant, kinky and extreme sex, drug abuse and violence – the "other side" of the lives of medical doctors.

The harsh reality of how and why physicians routinely perform unnecessary procedures and operations.

Racism in the distribution of medical services -- How many doctors focus their attention where the most money – not the greatest need – exists.

The shocking lack of attention many leading doctors pay to ongoing medical research.

Brad Lewis is a novelist, biographer, playwright and former actor. As an oral surgeon, he practiced in both New York and Beverly Hills. His offices treated numerous celebrities including Richard Nixon, Frank Sinatra, Willie Mays, Diane Keaton, Hugh Downs, Henry Mancini and Henry Kissinger.

Great White Doctor is currently available for purchase at BarnesandNoble.com, Amazon.com, and all major booksellers. For more information visit www.BradleyLewis.org or www.BradleyLewis.com



* * *

"Brad Lewis uses a fictional format to examine the sordid lives of esteemed physicians...interwoven with infidelity, sexual deviancy,racism, and murder...Fascinating and compelling."

The Midwest Book Review, The Fiction Shelf

* * *

"I'm so glad to hear about Brad Lewis' book DYSPLASIA. He tells the truth and it's an amazing story."

--MIKE GALLAGHER
Host of the syndicated MIKE GALLAGHER SHOW
on KABC radio, New York City

* * *

"Dysplasia is a thoroughly fascinating, totally compelling and contemporary novel."

--Internet Book Watch

* * *

"Brad Lewis was a great guest to have on the show, with topics ranging from "Dysplasia," and his experiences as a high-profile doctor, to his take on current events. I highly recommend Brad and his book to all entertainers out there."

--GRANT STONE, WPBR, "Talk Radio of the Palm Beaches"


# # #
Mickey Cohen surrounded by his favorite headlines. "Louie and Harry would drop an older six-year-old Mickey off on the corner of Soto and Brooklyn streets, the heart of the Jewish community, to sell the Record. His job was simple: collect two cents for each paper. The Cohens relied on the good will of local citizens to put the money in Mickey's hand, some even stopped to schmooze with the shy child who had little to say. Mickey remembered: "It was a high box and my feet didn't touch the side¬walk. Women used to come by and kid me about eating things to make my legs grow longer… I used to stare at them blankly…"
An unlikely wealthy couple in the midst of constant emotional chaos finds themselves investigating the world of embryo and organ theft, a mystery that takes them to unexpected locales with the most unusual set of characters. With a nod to the The Thin Man, Bradley Lewis takes us out of Manhattan and into the rich, dysfunctional, world of Beverly Hills. With Sheila Benniger's pet schnoodle killed by a Sub-Zero refrigerator accident in a prequel, she is left with only her husband Dr. Brantley Benninger, the local root canal specialist, to schlep around to help investigate her amateur sleuthing hunches. Like Nick and Nora Charles, the Benningers enjoy all the perks of wealth, such as country clubs and eating in the finest Hollywood and Beverly Hills chichi locations, but unfortunately too often with Sheila's Borgia-like parents, the Stirlings. With the help of Irv-The-Shrink, the Bennigers manage to keep their marriage alive – and want to – especially since Sheila is pregnant. The perfect-imperfect couple, Sheila and Brantley are still in love, and their elegant condo provides refuge from the strange world that the Stirlings constantly try to invade. They enter the realm of international crime, macabre murders, and police cover-ups. With lively dialogue and uniquely authentic settings, the author, a Beverly Hills resident for twenty-six years, demonstrates that he knows his subject from every angle, and exposes the extraordinary perverse insider details of wealthy families. The Benningers rub elbows with the rich and famous, while trying to solve what proves to be an off-beat, often funny, tale of mystery and socially-impaired Beverly Hills life.